Pilates aims to rebalance the body improving posture, strength, core stability, flexibility and balance.
Physiofit Pilates targets both mind and body with smooth flowing movements co-ordinated with efficient breathing. The progressive, functional exercises are ideal for everyone from those recovering from injury to athletes wishing to enhance performance.
Pilates has been proved to be beneficial in the prevention and rehabilitation of many injuries and conditions including back pain, neck pain and arthritis. It is used by many sports people and recommended by health professionals. The focus on correct breathing movement can also benefit those suffering from asthma or stress related conditions.
Pilates was first developed by Joseph Pilates in the 1920's but gained popularity as it was adopted by physiotherapists as a form of rehabilitation exercise in the 1990's. Physiofit Pilates combines these traditional Pilates movements with stability techniques used in Physiotherapy to provide a safe form of exercise accessible to all.
Joseph Pilates developed 34 moves which form the basis of mat based Pilates. Small equipment such as resistance bands, weighted balls and soft balls are used to add variety and interest to the classes. Pilates also developed various forms of large equipment and here at Physiofit we offer sessions on the Reformer.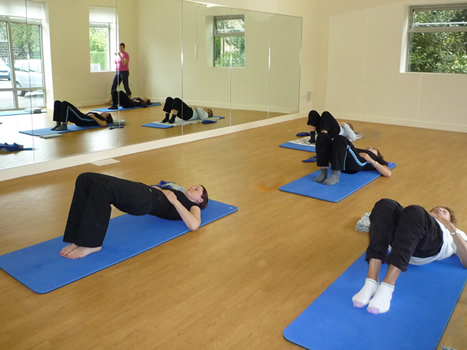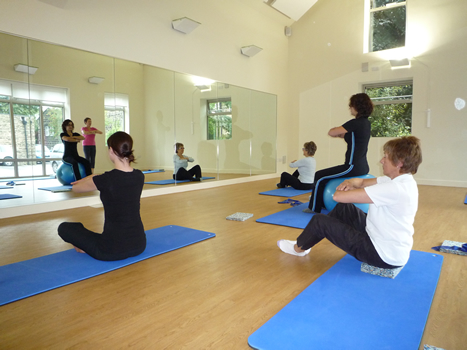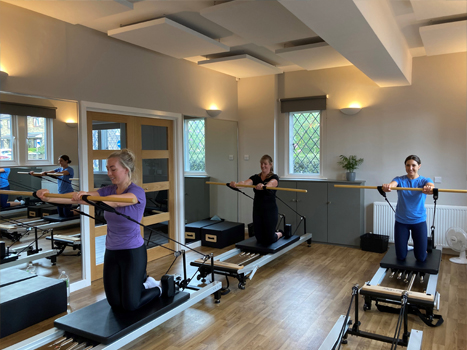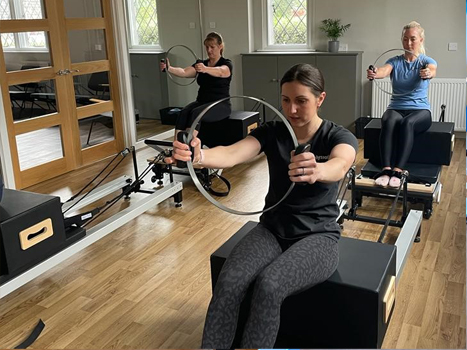 Physiofit Pilates courses
Physiofit run all the classes as courses and time them to coincide with the Leeds City Council school half term blocks. They are usually 6-8 weeks long. After each course there is a break week, when we run a smaller timetable of classes that can be used by those needing to make up missed classes, or paid for as extra. The classes are progressive so we prefer people to start at the beginning of a course.
Please use the links to the left/above to see the full list of courses for the next academic year, along with the current timetable and course fees.
What people have said about our Pilates classes...
I'm so glad I started Pilates last year as I am really feeling the benefits from it, and I think "Physiofit" facilities and Staff are brilliant! - Ian B
---
Social Media
If you are interested in learning more about our Pilates exercises and other services you can stay in touch via social media. We are active on Instagram, Facebook or Twitter, posting a regular Pilates exercises, as well as other news and items of interest.