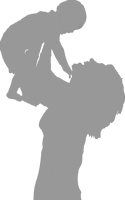 Physiofit Leeds offer a New Mum MOT; a post natal health check for new mums to help optimise your body's recovery following the birth of your baby. Most women have weakness in the muscles of the tummy and the pelvic floor after giving birth and a caesarean delivery can further weaken the tummy muscles. The lower back and pelvis are also vulnerable after childbirth and when looking after a young baby. It is recommended that all women have a check-up around 6 weeks after delivery, but the health check can still be useful later on.
During the hour long session we will ask about your concerns, any problems and about your aims and objectives.
Do you have any aches and pains, or symptoms of pelvic floor weakness?
Do you want to know when you should get back to exercise and what form exercise is safest to start with?
Do you want to get back to you pre-pregnancy level of sport as quickly but safely as possible?
Are you thinking of future pregnancies and want to get your body prepared?
Do you feel your family is now complete and you want to get your body back in shape?
The health check includes:
Assessment of your posture and of your lower back and pelvis
Assessment of your abdominal muscles for "gapping" and strength
Assessment of the function of your pelvic floor muscles through a subjective examination and pelvic floor questionnaire. Please note the New Mum MOT does not include a physical examination of your pelvic floor, but if you wish for this to be assessed or the physiotherapist recommends it during your appointment, you can be referred to our specialist pelvic floor Physiotherapist. Please let us know if this is your priority on booking the New Mum MOT.
We will then give you personalised and specific advice based on any areas identified during the session. You will leave with the relevant advice, exercises and a plan for getting your body back to its optimum.
We may recommend that you have a further assessment with our specialist pelvic floor physiotherapists, or refer you to our post natal exercise specialists, or post natal Pilates classes if you would like continued guidance.
Following on from the 'New Mum MOT', we also offer a 'New Mum Return to Sport MOT' for new Mums wanting to return to sports involving impact such as running, cross fit, aerobics etc.
Find out about our New Mum Return to Sport MOT
Physio Consultations
Initial appointment
(45 min) £55.00
Follow up appointment
(up to 30 min) £40.00
Specialist Physiotherapy
Vestibular Rehabilitation
Respiratory Physiotherapy
Persistent Pain Management
Pelvic Floor Physio
Acupuncture
New Mum MOT
New Mum Return to Sport MOT
Women's Health
Children's Physiotherapy
Initial appointment
(45 min) £65.00
Follow up appointment
(up to 30 min) £47.00
Initial appointment - (45min)
Includes assessment & 25-30min massage
£55.00
Follow up appointment - (30min)
Includes 25min massage
£40.00
80 - 90 minutes - £130.00
Missed appointments and appointments cancelled with less than 24 hours notice may be charged.
Physiofit Chartered Physiotherapists offer professional assessment, treatment and rehabilitation of a range of injuries and conditions. We have links with local GP surgeries and liaise with other consultants and specialists to provide the best pathway of care for each individual.