<< Back to Biomechanical Assessments
What is it?
An assessment of your running technique to identify any aspects of your running that could be improved to enhance your movement patterns and overall running performance.
Using observation and slow motion video footage of you running on our treadmill we look at foot placement, stride length, leg alignment, arm swing, shoulder control and head posture. We may also do specific tests on joints and muscles to assess flexibility and strength.
We will then tailor a programme to address any problems identified. This may be physiotherapy treatment and rehabilitation, a programme of strengthening or stretching exercises and specific running drills. We will also offer impartial advice on running footwear.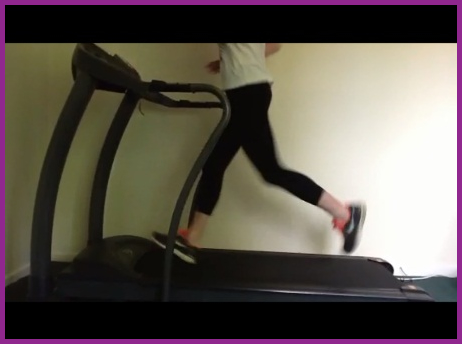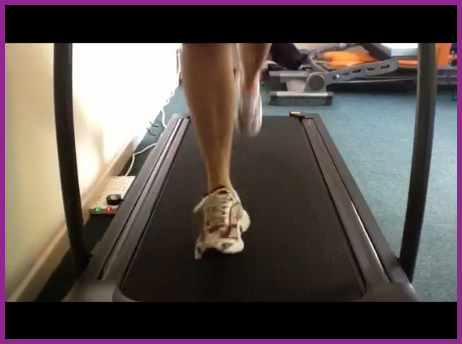 Who is it suitable for?
Runners of all abilities can benefit especially:
Those new to running who want advice as they get started
Runners wanting to improve their running style
Runners wanting to further their training to achieve distance or time goals
Runners wanting to start to compete or improve competition performance
Runners going into different disciplines such as sprinting, marathon running or triathlons
Runners that struggle to get consistency in training due to recurrent injuries
Why should I have an assessment?
To help prevent injury, especially recurrent problems
To improve performance and help you achieve your running goals
To optimise running efficiency and allow the body to perform economically
To help improve form towards the end of a race
To rehabilitate after an injury as injury can affect running technique
Who will do the assessment?
Physiofit physiotherapists are specialists in sports injury treatment and rehabilitation and are also runners themselves.
Becky has 3 degrees in Sports Science, Sports Rehabilitation and Physiotherapy and worked for Rotherham rugby club for 5 years as head physiotherapist. She is a recreational runner, having completed many 5k and 10k runs for charity.
Jenny has worked for 17 years as a sports physiotherapist with a specialist interest in running and cycling injuries. She is an experienced runner having completed 4 marathons as well as numerous other events.
How much will it cost?
The assessment will cost £120 and last 80 – 90 minutes.
Physio Consultations
Initial assessment (45-60 min)
£52.00
Follow up appointments (up to 30 min)
£38.00
Specialist Physiotherapy
Vestibular Rehabilitation, Respiratory Physiotherapy, Acupuncture, New Mum MOT and Women's Health
Initial assessment (45-60 min)
£60.00
Follow up appointments (up to 30 min)
£44.00
30 minutes - £28.00
80 - 90 minutes - £120.00
Missed appointments and appointments cancelled with less than 24 hours notice may be charged.
Physiofit Chartered Physiotherapists offer professional assessment, treatment and rehabilitation of a range of injuries and conditions. We have links with local GP surgeries and liaise with other consultants and specialists to provide the best pathway of care for each individual.