Hannah Michael
BSc MSc MCSP HCPC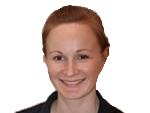 Hannah offers
Specialist Children's Physiotherapist
Hannah trained at the University of Hertfordshire graduating with a BSc(Hons) Physiotherapy in 2000. Specializing in paediatrics in 2002, Hannah gained extensive experience working in the paediatric orthopaedic and paediatric rheumatology services at the Leeds General Infirmary.
In 2009 Hannah took on the post of lead paediatric rheumatology physiotherapist at Sheffield Children's Hospital. Here she gained advanced skills in performing intra-articular steroid injections for children with juvenile arthritis. Hannah started working privately at Leeds Children's Physiotherapy in 2010 and continues to bringing her wealth of knowledge and experience in the management of children and adolescents with musculoskeletal conditions here under Physiofit Leeds.
Hannah also gained an MSc in vetinary physiotherapy in 2005 and combines her paediatric work with running a busy private vetinary physiotherapy practice. She is involved in the training of vetinary physiotherapy students across the UK.
What people have said about Hannah...
Thank you for all the information on the exercises and for your expertise and reassurance, it will all be helpful. It was lovely to meet you too and your gentleness and sensitivity was greatly appreciated.