Caroline Bilmen
BSc (Hons)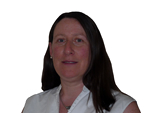 Caroline offers
Caroline specialises in
Continence
Pelvic Floor
Women's Health
Specialist Pelvic Floor and Continence Physiotherapist
Caroline graduated with a BSc (Hons) in Physiotherapy from the University of Birmingham in 2004. From 2004 until 2014, Caroline has worked in secondary care in Worcestershire, covering both inpatients and outpatients. Initially, Caroline completed a series of rotational positions, both as a junior and latterly a senior Physiotherapist. Following completing her family of three children, she then returned to work as a Women's and Men's health physiotherapist.
In 2014, Caroline moved to Yorkshire and subsequently began working at Harrogate District Hospital as a Senior Women's and Men's health physiotherapist. She has advanced her practice in recent years by enhancing her skills and understanding in bowel/bladder dysfunction as well as becoming a provider of acupuncture, which she now regularly offers to her patients where appropriate. Caroline will also be commencing a Postgraduate course based on incontinence in Women's health at the University of Bradford, commencing September 2018.
Caroline enjoys outdoor sports, especially walking and cycling. She also enjoys spending time with her family.
What people have said about Caroline...
I also had a pelvic floor appointment with Caroline this morning. I just wanted to let you know how good this was and how helpful and reassuring Caroline was - I think the tips and exercises she gave me will help me a lot going forward. - J.D. June 2018